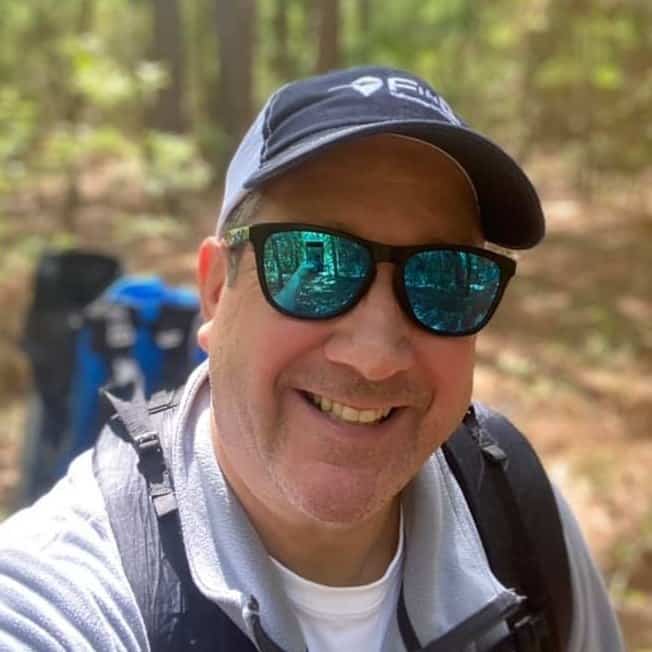 We all have our cross to bear, right? Life's challenges are real. And, as we age and experience growth in our life, hard times inevitably follow. Yet, aren't we so very lucky as Christian brothers? When Jesus said, "take up your cross and follow Me", he lifted the burden of life's challenges from our shoulders. Because of Jesus Christ any of life's challenges are really no challenge at all. And, best of all, we never have to face life's challenges alone.
In October of 2006, I lost my wife of 11 years suddenly and unexpectedly. It was literally a here today, gone tomorrow situation. In an instant, my entire life path was turned upside down. Our daughter was in first grade at the time. To say it was a shock to the system isn't sufficient. It was a hard stop to a life I had created and cultivated over the previous 12 years. Yet, in hindsight, I've come to understand that this difficult moment in my life was God's will. My faith provided a solid foundation to stand on as I rebuilt my life and raised a young daughter on my own. My 7-year-old's first question was "who is going to fix my hair?". I have to say, my pony tail skills became solid. I even learned how to use a flat iron.
The truth is, I didn't start out this new journey alone. I was blessed by my community, my family and my friends. Most importantly, I was blessed through my faith. Jesus was there to carry me through my grief, from the very beginning. And, as I moved through the dark days, new seeds were planted for a future filled with hope and happiness. One by one, my brothers in the Misfit Boys came into my life and in May of 2013 we began to meet weekly for fellowship and study. Interestingly, only a month before our first meeting, I had remarried and the seeds that were previously planted bloomed into something beautiful. My current wife was also widowed and our union brought two grieving families together. Together, we have raised (3) incredible kids. It was truly God's work.
My band of Misfit brothers have been with me from the very beginning. Our bonds are forged in honesty, trust, a lot of laughter and love for Christ. As a group, we have all experienced life's challenges together. We carry each other's cross. We bare each other's pain. But, we persevere through our faith, support and love for each other. We all have our cross to bear, but life's challenges are really no challenge at all. I will always be grateful for the Misfit Boys.
"For I know the plan I have for you," declares the Lord, "plans to prosper you and not to harm you, plans to give you hope and a future."
Jeremiah 29:11