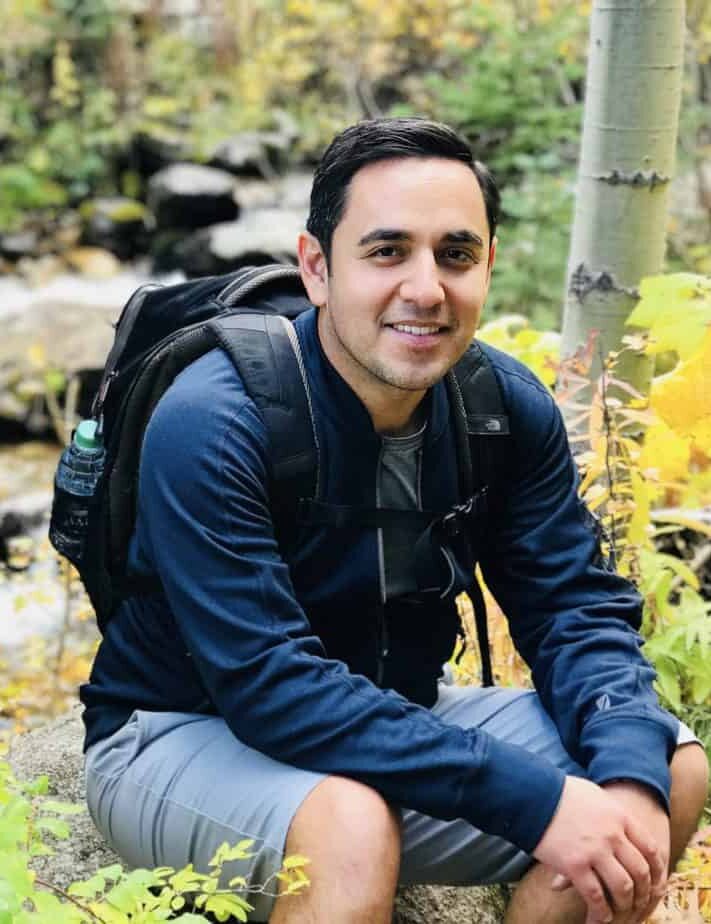 A few weeks after my family moved to Houston, my wife answers a knock at our front door. "Hi, I'm Tim. I'd like to invite your husband to a Men's retreat." I was not home at the time, so my wife took Tim's retreat pamphlet, prefilled with my name and address, and instead of placing it on the growing pile of days-old "junk" mail, she strategically placed it on our refrigerator door. Tim's bold move that day and my wife's awareness of my frequent daily visits to the fridge, was the beginning of a new chapter of my life that would change the course of my family's history.
Up to this point, my life was a roller coaster of a faith journey. Born into a multi-generational devout Catholic family, my parents and grandparents faithfully attended Holy Mass every Sunday. Our attendance was not optional as long as we lived under their roof. In college, like many, my faith took a back seat to other "priorities." Quickly, I began finding myself saying "yes" to evil and "no" to good. I was not living a life consistent with the values and moral teachings of my faith. Without awareness or appreciation of God's mercy, the years went on with relatively insignificant struggles.
The Men's Retreat pamphlet remained on our fridge for several weeks. I noticed it immediately, but the thought of taking off from work and spending a weekend away with men I didn't know, talking about feelings, didn't sound very appealing. I then realized how easy it would have been to toss the retreat pamphlet in the trash can that was just inches from our fridge. But I hadn't. Why? Why, for several weeks and over a hundred visits to the fridge, did I look at this pamphlet without the thought of tossing it away? It was clear that God wanted me to return to his plan for my life, but I had been too stubborn to listen. For years I was ignoring him, and he never gave up on me. That day I signed up for the ACTS retreat at St. John Vianney Catholic Church.
The ACTS retreat was a pivotal moment in my faith journey. It was there that I met 30+ other men, who, through God's divine plan, said "yes" to HIS call. The retreat turned out to be the spiritual revitalization that my soul yearned for. I tried so desperately to fill a void in my life with worldly experiences and things that only God could fill. In fear of losing the "spiritual fire" after the retreat ended, several of us decided to form a small group called The Band of Brothers (BOBS). The BOBS have met weekly for several years to discuss religious, political, child-rearing, marriage, sports, and many other topics. We've been together for prayer and support during life's victories and challenges, including new life, death, illness, job losses, promotions, natural disasters, and much more.
Although we meet formally each week, our interactions are daily. At times, our discussions get heated and occasionally include necessary accountability efforts; and that is okay. I'm eternally grateful for each of these men who have played a vital role in re-establishing my relationship with God. A few years into our small group journey, an opportunity arose to join a network of other men in the West Houston area who had discovered similar brotherhood. Having seen the power of men joining forces, we knew that becoming part of a larger network would allow us more opportunities to serve God by serving others, more opportunities to grow in discipleship, and more opportunities for fellowship. We were hungry for these opportunities and joined FinD in 2019.
Later that year, I was asked by another father in my neighborhood, by the name of Devin Gallimore, to attend a WayForward hiking adventure in the mountains of Colorado. Of the hundreds of men in our neighborhood, eleven of us would fill the roster for the trip. Although Devin and I had few interactions prior to his invitation, something that day urged him to ask me, an introvert who often thinks of several excuses for avoiding frequent social interactions. For some strange reason, I told Devin that day that I was interested and to send me more information. As it turns out, Devin's simple gesture to me, a man he hardly knew, was God working directly through him. The 2020 WayForward adventure was a highlight that I'll remember for the rest of my life. It gave me a new love for the outdoors and an opportunity to build authentic relationships with other men while building upon my personal relationship with God. We also discovered in the mountains that I was in the company of other FinD brothers.
Looking back on the events of my life, I realized that while God has a plan for my family and me, so does the devil.  This was a jarring realization.  However, I no longer needed to fight the battles of evil scared and alone.  To get to my family, the devil would first have to get through me; and to get to me, he has to get through my Band of Brothers, my WayForward Brothers, and my FinD Brotherhood.  That is one hell of a cavalry.  My money is on us!
Juaquin is an active member at St. John Vianney, husband to Natalie, dad to four beautiful children, a Managing Director at Tectonic Advisors, and is a graduate of the University of Texas.
FinD serves to transform men through Jesus Christ in authentic, weekly fellowship in discipleship. This testimonial and many others from FinD men can be found at https://finddiscipleship.org/testimonials/
Real Men…Real Discipleship. Want to get plugged in? www.FinDdiscipleship.org or info@FinDdiscipleship.org