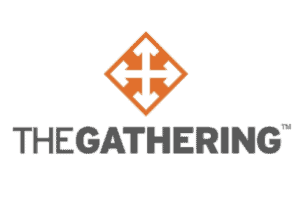 We will host these luncheons at Christ Presbyterian Church (8300 Katy Freeway) on Thursdays January 19 & 26, February 2 & 9.

In 2010 fueled by a passion and a desire to see the gospel impact the lives of people in low income urban communities David along with a small team of neighbors planted Restoration Community Church in the OST/South Union neighborhood in the Greater third ward area. David and Melissa continue to live and serve in their neighborhood where they have raised all four of their children.
This series will address the hard questions that you might have about God. Many of us have difficulty understanding God. We have asked our speakers to consider one question which they will address. In addition, we will be selling copies of the book, Questioning God by John Hopper. This book presents many answers that will help you better understand the Christian faith. You may have friends that you would like to bring in order to help them with their grasp of God is doing in this world and in Jesus Christ. All four of these speakers have much to communicate to us concerning our beliefs.
Please make plans to attend. Reply to this email to reserve your spot.
Our lunch cost is $15. We are asking folks to cover that cost if possible. Scholarships are readily and willingly available.