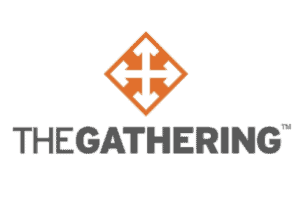 We will host these luncheons at Christ Presbyterian Church (8300 Katy Freeway) on Thursdays January 19 & 26, February 2 & 9.

Jeremiah Morris is a husband, dad, disciple-maker and church planter. He is passionate about his wife, Ashley and his boys, Finn, Caleb and Judah. He also loves preaching the gospel, the city of Houston, and anything wrapped in a tortilla. After college he served for nearly ten years at FPC in a variety of positions. He also earned a Master of Divinity degree during a brief hiatus at Gordon Conwell Theological Seminary in South Hamilton, MA. Jeremiah is serving as the Lead Pastor at Seven Mile Road Church.
This series will address the hard questions that you might have about God. Many of us have difficulty understanding God. We have asked our speakers to consider one question which they will address. In addition, we will be selling copies of the book, Questioning God by John Hopper. This book presents many answers that will help you better understand the Christian faith. You may have friends that you would like to bring in order to help them with their grasp of God is doing in this world and in Jesus Christ. All four of these speakers have much to communicate to us concerning our beliefs.
Please make plans to attend. Reply to this email to reserve your spot.
Our lunch cost is $15. We are asking folks to cover that cost if possible. Scholarships are readily and willingly available.