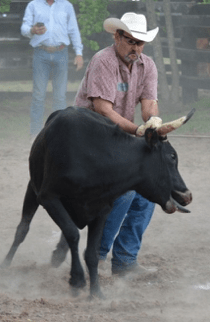 I've had the blessing of knowing my good buddy, Tim Thomas, for over 20 years now. For the last decade we've been in the same small group, the SOBs (Sons of the Bible). Yep, that's him wrestling that steer down at a retreat years ago.

Tim shared this good ole boy quote at our last High Low session – "If you are what you do...when you don't, you ain't!"

I contemplated that statement for several days. Read it again. It took me a couple of times. It speaks to our identity. If our identity is completely wrapped up in our careers, who are we after we retire? If our identity is consumed in being super parent, what happens when the kiddos leave the nest to pursue their own dreams. If our identity is tied entirely to our marriage, what happens when our spouse dies or leaves? There's only one solution to this, and it's found here:
"It's in Christ that we find out who we are and what we are living for." ~ Ephesians 1:11 (MSG)
The only way to know who you are and what your purpose is in life is to look to Jesus Christ. Why? Because he created you!
"We look at this Son and see God's original purpose in everything created . . . everything got started in him and finds its purpose in him." ~ Colossians 1:15-16 (MSG)
The phrase "in Christ" is one of the most important in the Bible. In the New Testament it is used 89 times, and the phrase "in him" is used 79 times. If you have trusted Jesus Christ for salvation, you likely call yourself a Christian, but the word "Christian" is used only twice in the whole Bible. In biblical times, the most common description used for a follower of Jesus was "in Christ." That directly points to where you should find your identity as a follower of Jesus.
In Christ, you find out who you are—that's your identity. And you find what you're living for—that's your purpose. The only way to know your identity and purpose in life is by getting to know your Creator. You may think you know yourself best, but God knows everything about you. He made you to love you, and he gave you a purpose only you can fulfill. If you really want to find out what that purpose is and how to pursue it, you have to get to know Jesus Christ and ask for his wisdom and direction. When you look for your identity in other people, you're not going to find it. When you look for your identity in your job or your hobby or your accomplishments or your causes, you're only going to be disappointed. When you find your identity in Christ, you're going to find your purpose and the motivation to get to work on it.
Where is your identity based? If you don't know or if it's wrapped up in temporary, worldly things, then it's time to start shifting your focus to Kingdom work. We never retire from doing the relational and outreach work our Father gives us. Since we don't know how much time we have left, we need to lean into this sooner than later.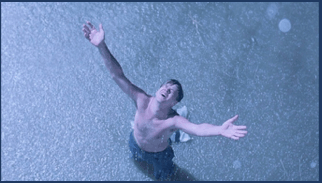 "Get busy living or get busy dying."
Andy Dufresne, The Shawshank Redemption.
We only get one life, and the urgency of getting on with what we are meant to do increases every day."
Jim Collins, Good to Great.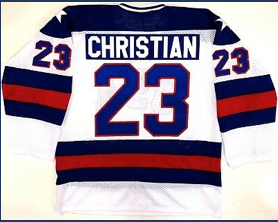 "Just like how football teams regroup and reassess their approach for the second half during a football game, we should do the same for our lives."
Bob Buford, Halftime: Moving from Success to Significance.
We need to take off those other jerseys we wear and put on the new garments we were given when we accepted Christ into our hearts and were adopted forever into His family. Why wait?
Thanks for lighting this fire for us Tim!
YBIC,
Clint
FinD Newsletter May 2021 ED Letter FinDing Your True Identity 05.02.2021
SEND Clay Classic--TX Flyer 2020
From Clint Harrington (FinD, Executive Director) April 2021 Newsletter
Are You Aiming at the Right Targets?
God has planned us for his purpose. He has targets for us to hit with our lives. We can be skilled in this life. We can put forth great effort in this life. We can be very focused in this life. We can be successful in hitting a target in this life. But, if its' the wrong target, we come up short.
Our FinD/SEND Clay Shoot at the end of this month serves as a great reminder. Are we hitting the mark? We should ask ourselves…
At what target are we aiming?
Is it the right target?
It doesn't matter how accurate you are if you are aiming at the wrong goal! The bullseye is Jesus Christ! That's the sweet spot. That's where we set our focus. "Let us fix our eyes on Jesus, the author and perfecter of our faith, who for the joy set before him endured the cross, scorning its shame, and sat down at the right hand of the throne of God." ~ Hebrews 12:2 (NASB).
Do You Know Your Purpose in Life?
What is our target in life? To live for the goal of our Father or for ourselves and no-one else?
There is more to life than earning a good wage and living in a nice house. God has given us a restlessness inside which cannot be explained very well. Ask anyone who has surrendered their life to Jesus Christ. Life takes on a new meaning, a new purpose which makes each day special.
The purpose for your life — the deepest place where you find meaning and satisfaction — transcends any role, job or circumstance you are facing. It's all about an intimate relationship with our Father through Jesus Christ.
Father, I surrender my life to you. I want to do something, to make something happen, all on my own strength, but I know without you I can do nothing. I know my life is not my own; it is yours to work through me. Lord, I am grateful for this life you've given me. You've blessed me with different gifts and talents. Help me understand how to cultivate those things to bring glory to your great name. Thank you for helping me find clarity about my purpose. Help me remember that I ultimately can find satisfying purpose when I seek after you. Lord, as I work to understand my purpose more fully, I pray that your joy would be present. I pray for grace and wisdom. Help me long to serve you above myself, even above others. Help me walk daily in dependence of you. In Jesus' Name, Amen.
As we enter Holy Week, our prayer is that you are overwhelmed with the gift that we have in the blood that Christ shed for us.
"How much more will the blood of Christ, who through [q]the eternal Spirit offered Himself without blemish to God, cleanse your conscience from dead works to serve the living God?" ~ Hebrews 9:14 (NASB).
FinD March 2021 Newsletter
From Clint Harrington (FinD, Executive Director) March 2021 Newsletter
2021 February Newsletter FINAL Sent 02.02.2021
From Clint Harrington (FinD, Executive Director) February 2021 Newsletter
FinD Winter 2020 Newsletter (1)
From Clint Harrington (FinD, Executive Director) Winter 2020 Newsletter